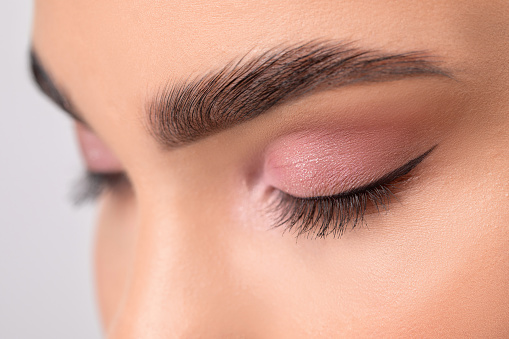 Every morning, you stand in front of the mirror armed with your precious arsenal of makeup products, meticulously applying each one in hopes of achieving a captivating gaze that will leave a memorable impression. However, in this constant quest to enhance your natural beauty, wouldn't it be truly phenomenal to find a practical, long-lasting, and stunning solution that will transform your eyes in an instant? Well, ladies and gentlemen, your eyelash fairy is about to grant your wish. Let me introduce you to the mesmerizing world of hybrid lashes – the game-changing secret weapon that will elevate your look to new heights without the daily effort of intricate makeup rituals. So sit back, relax, and let your journey to beautifully captivating eyes unfold, as we unravel the mystery behind hybrid lashes and how they can transform your look from ordinary to extraordinary.
1. What are Hybrid Lashes At Perth Nails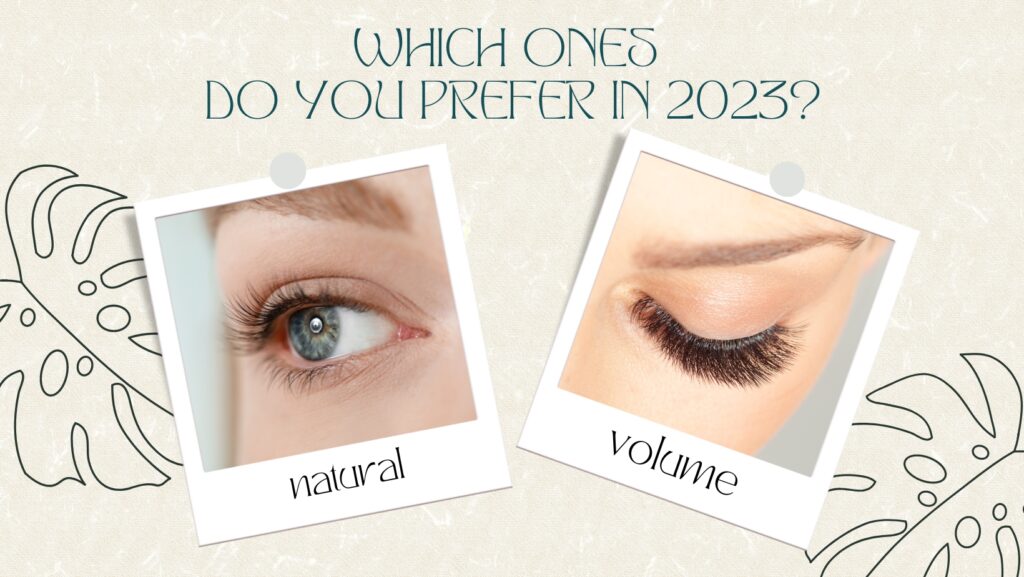 Hybrid lashes are a unique blend of two types of eyelash extensions: Classic and Volume. This combination provides a fuller, more voluminous look that offers both depth and definition while still maintaining a natural appearance. At Perth Nails, we pride ourselves on offering high-quality hybrid lash extensions that enhance your look and make your eyes stand out. Here are a few key points about hybrid lashes at Perth Nails:
– Customizable ratio: Hybrid lashes allow you to choose the perfect balance between Classic and Volume lash extensions, catering to your individual style and preference.
– Natural and glamorous: The mix of Classic and Volume lashes delivers a natural yet enhanced look, making your eyes appear more open and inviting.
– Long-lasting: Our expert lash technicians ensure your hybrid lashes last for a remarkable amount of time with proper aftercare, providing you with a stunning look that requires minimal maintenance.
– Suitable for all lash types: Whether you have thin, sparse lashes or a fuller, thicker natural set, hybrid lashes can enhance your overall appearance and create a stunning look that suits your individual needs.
"Hybrid lashes are the perfect choice for those who want to strike the perfect balance between natural-looking and dramatic eyelash extensions." – Perth Nails Expert
2. Perth Nails's Favourite Trend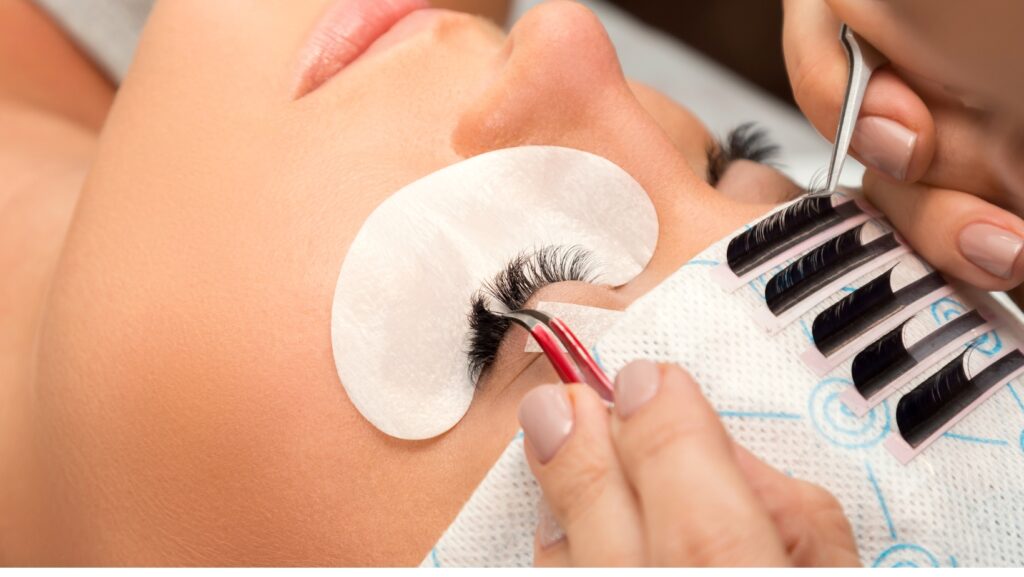 Perth Nails, a leading lash salon in Australia, is embracing one of the hottest eyelash extension trends of 2023 – Hybrid Lashes. This innovative lash style is a fusion of classic and volume lashes, offering clients the perfect balance between natural-looking lashes and added volume. What sets hybrid lashes apart in the ever-evolving lash industry is their versatility and customizable nature.
A Perth Nails lash artist remarks on the growing demand for hybrid lashes: "Clients can tailor the length and volume to their individual taste, making it a popular choice for those seeking a dramatic yet subtle look. We've seen endless possibilities for personalization with hybrid lashes, and their popularity shows no sign of slowing down".
Give your lashes a 2023 makeover with hybrid lash extensions from Perth Nails – the salon renowned for delivering the latest and most exciting lash trends to their clientele. Discover for yourself why hybrid lashes are Perth Nails' favourite trend and experience the perfect balance of natural beauty and enhanced fullness.
3. Benefits of Hybrid Lashes
The benefits of hybrid lashes are numerous, making them an increasingly popular choice for those looking to enhance their appearance with a more natural and versatile lash option. Combining both classic and volume lash extension techniques, hybrid lashes offer the best of both worlds, providing a superior look that outlasts other methods. Some of the key benefits of hybrid lashes include:
– Natural appearance: Hybrid lashes create a beautifully full and voluminous look without appearing exaggerated or fake, unlike some other lash extension methods.
– Customization: Lash technicians can tailor the application of hybrid extensions to individual client preferences, offering a unique and personalized result that perfectly complements their eye shape and size.
– Low-maintenance: Hybrid lashes require less frequent touch-ups, saving clients time and money in the long run.
– Versatility: These lashes can be worn for extended periods without impacting the health of natural lashes, allowing wearers to achieve a stunning, enhanced look without causing damage to their existing lashes.
– Suitable for sparse lashes: Clients with sparse natural lashes can still enjoy the benefits of hybrid lash extensions, as their application does not require a significant length of existing lashes. This means that even those with shorter or sparser lashes can achieve a fuller, more dramatic look.
In summary, hybrid lashes provide a myriad of benefits, allowing clients to achieve exceptional results that look natural, last longer, and require minimal maintenance.
4. Classic vs Volume Lashes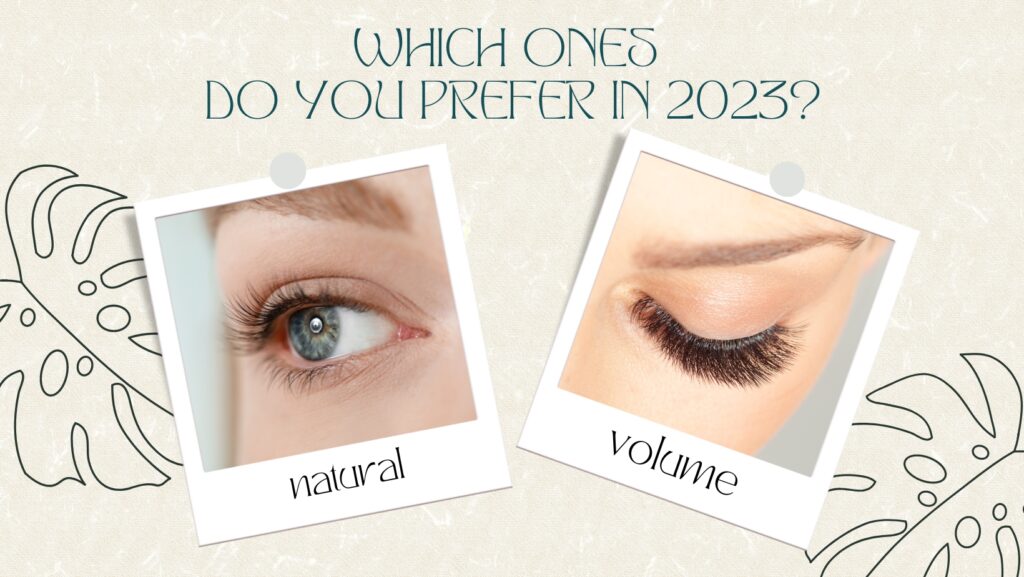 When it comes to choosing between classic and volume lashes, understanding the differences between the two is crucial. Both options offer unique benefits, tailor-made to serve distinct preferences and needs. Here's what sets the two apart:
• Classic Lashes: Often referred to as the most basic and natural-looking eyelash extension, classic lashes are applied at a 1:1 ratio, meaning one extension is attached to one natural lash. This is an excellent option if you are new to eyelash extensions or prefer a more understated appearance.
• Volume Lashes: As the name suggests, volume lashes provide extra volume to your lashes by applying multiple lash extensions to each natural lash, using a 1:3, 1:4, or 1:5 ratio and beyond. This creates a more dramatic, fluffy look perfect for those who desire a bold, eye-catching appearance.
Quote: "Classic lashes are the most common type of eyelash extension used for more traditional and natural lash looks. Volume lashes, on the other hand, are used to create a fabulously dramatic lash look." (source: [Factual Data])
Ultimately, your choice between classic and volume lashes depends on your desired level of drama and enhancement. Consult with a professional lash artist to discuss your preferences and determine the most suitable option for your eye shape, lash strength, and desired look.
5. How Are Hybrid Lashes Applied?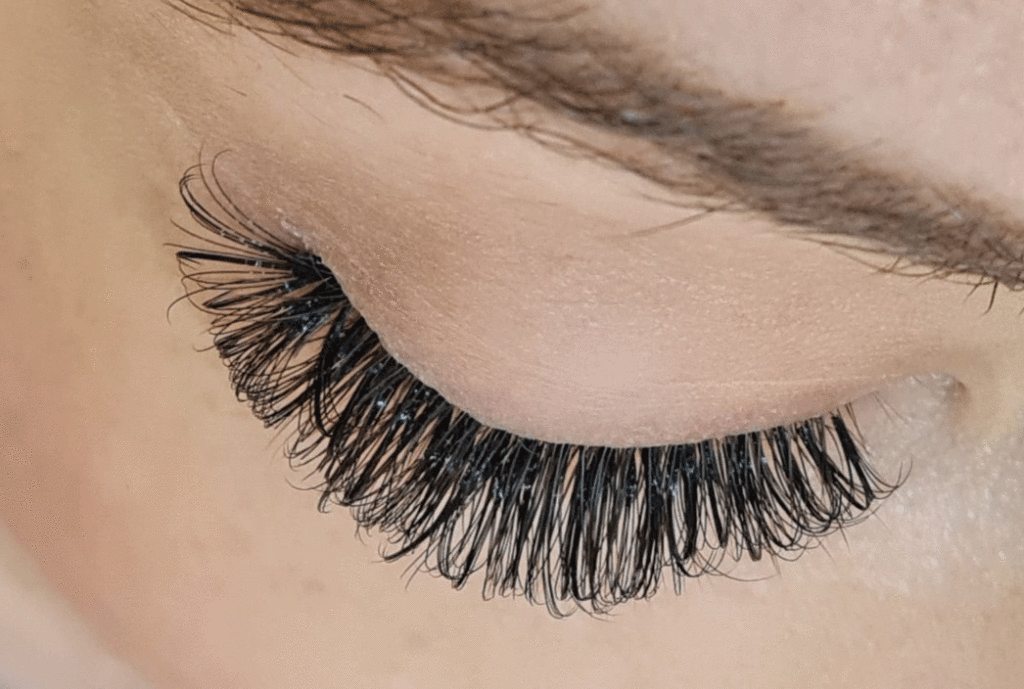 Hybrid lash application involves a meticulous and artistic process, requiring the skills of a professional lash technician. These lash experts are well-versed in combining the classic and volume lash techniques to create your desired hybrid look. Here's a brief overview of the application process:
• Your lash technician will begin by isolating each natural lash, ensuring that the extensions will be applied correctly and safely.
• Handmade fans are crafted and attached to the isolated natural lashes, typically using two fans placed on two separate lashes for the perfect dimension.
• Single lash extensions are then applied to the isolated lashes on either side, creating a balanced and fuller appearance.
• This step-by-step method is repeated until a full set of hybrid lashes have been applied, resulting in a textured and multidimensional lash line.
As quoted earlier, "Hybrid lash extensions can take around two and a half hours if you are applying a full set due to the fact that more precision and creative skill is needed compared to other styles." Keep in mind that choosing an experienced lash artist will help you achieve the best results for your dreamy hybrid lash look.
6. How Long Do Hybrid Lashes Last?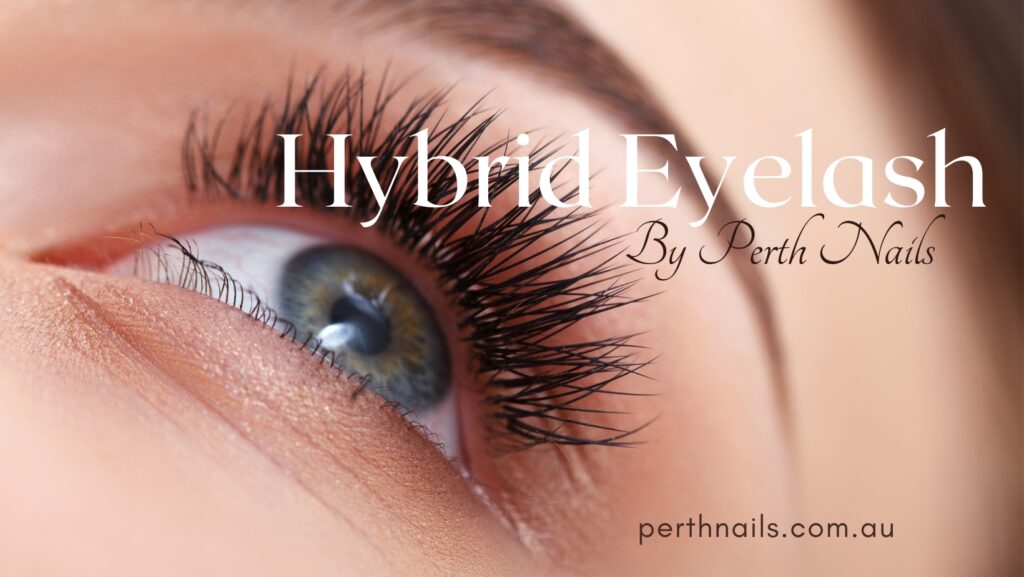 Hybrid lashes are known for their longevity, typically lasting between 4 to 8 weeks when properly applied and maintained. These lashes are a perfect combination of classic and volume sets, providing a look that is slightly heavier than classic but still fairly natural. To ensure your hybrid lashes last as long as possible, it is crucial to follow some best practices:
1. Visit a professional lash technician to ensure proper application.
2. Use the appropriate products, such as oil-free cleansers, to maintain lash health.
3. Avoid wearing mascara, which can weigh down and damage both artificial and natural lashes.
4. Keep your lashes dry for the first 24-48 hours to allow the glue bond to fully set.
5. Gently brush your lashes with a clean mascara wand after getting them wet to maintain fullness.
With proper care and maintenance, clients can expect to return for refills every 2 to 3 weeks as part of the natural lash growth cycle.
7. Refill and Maintenance
To ensure that your hybrid lash extensions always look their best and stay healthy, it is crucial to maintain a proper refill and maintenance routine. By keeping the following points in mind, you can enhance the longevity and appearance of your lashes:
1. Schedule regular refills: It is recommended to get a refill appointment within the first three weeks of having your new set applied. This will help maintain the density and fullness of your extensions while preventing any obvious gaps.
2. Know when to get a full set: If it has been more than three weeks since your last refill or if your extensions are starting to get too far grown out, it's time to consider a full set to protect your natural eyelashes.
3. Maintain the health of your natural lashes: It is important to keep your natural lashes healthy and strong, as they are the foundation for your extensions. Regular maintenance and proper aftercare can help maintain the health of your natural lashes.
4. Cleanse your lashes daily: Washing your lashes with a lash cleanser every day is essential to remove dirt, oil, makeup, dead skin, and bacteria. This not only promotes better retention but also helps prevent lash mites.
5. Use oil-free products: Always check the ingredient label of any makeup remover, facial cleanser, or moisturizer you use near your eyes and make sure it's oil-free to avoid weakening the lash glue.
6. Sleep on your back or use a silk pillowcase: Either sleep on your back or, if that's not possible, invest in a silk pillowcase, which can help prevent friction between your lashes and pillow, leading to better retention.
7. Comb through your lashes: Use a small spoolie brush to comb through your lashes every day to prevent them from tangling or clumping together, ensuring that your extensions always look their best.
8. Hybrid Lashes Cost At Perth Nails
Hybrid lashes are a popular choice for those who want a more voluminous and fuller look without going all out on a full set of volume lashes. At Perth Nails, they offer high-quality hybrid lash extensions at competitive prices ensuring that you achieve the desired result without breaking the bank.
1. Classic Full Set Special: For new clients, Perth Nails offers an introductory price of just $130 (regular price $225) for a classic full set of eyelash extensions.
2. Hybrid Full Set Special: If you're looking for a mix of classic singles and volume lash multi-fan clusters, opt for the Hybrid Eyelash Extensions at Perth Nails for a new client special price of $170 (refill price $110).
3. Volume Full Set Special: For a more glamorous and fuller look, choose the new client special Volume.
4. Mega Volume Full Set Special: If you want the ultimate in glamorous, soft, and full eyelash extensions, Perth Nails offers a new client special Mega Volume set for $275 (refill price $215).
As expert lash technician at Perth Nails says, "Hybrid extensions allow you to achieve more volume than using traditional classic lashes." So, invest in your look with hybrid lashes at Perth Nails and experience the perfect blend of volume and natural-looking extensions.
9. Who is a Good Candidate?
A good candidate for hybrid eyelash extensions is someone who desires a more dramatic and voluminous look than classic eyelash extensions can provide, yet still wants a natural-looking finish. Hybrid lashes are perfect for those who have:
1. Thin or sparse natural lashes: Hybrid extensions help fill in gaps, creating a fuller and more voluminous appearance.
2. An active lifestyle: These extensions are designed to be more durable, making them suitable for people who love to swim, work out, or enjoy outdoor activities.
3. A desire for a customizable look: With hybrid lashes, you can choose the thickness and length of your extensions to create a completely tailored look.
In summary, if you're looking for a versatile eyelash extension option that provides both drama and natural allure, hybrid lashes may be the perfect fit for you. Consult with a professional lash technician to discuss your specific needs and determine if hybrid extensions are the right choice for you.
10. Achieve the Perfect Look with Hybrid Lashes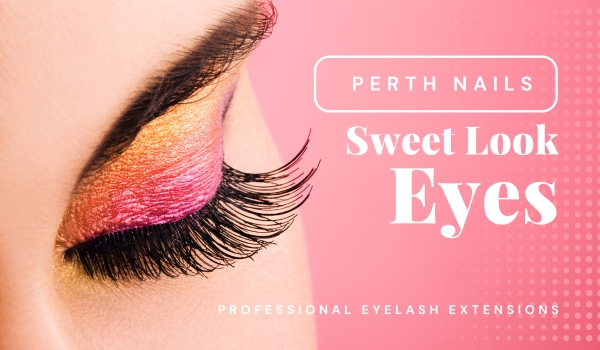 Hybrid lashes provide the perfect balance between natural-looking and glamorous eyelashes, giving your eyes that extra pop and allure. By combining the best of both classic and volume lash extensions, you can enjoy a customized look that's perfect for any occasion. Here are the steps you should follow:
1. Choose a certified and skilled lash artist to ensure the best results and avoid any damage to your natural lashes.
2. Take care of your hybrid lashes by cleaning them regularly using a gentle eyelash shampoo specifically designed for lash extensions.
3. Avoid wearing mascara on your hybrid lashes as it can weigh them down and cause damage.
4. Allow your hybrid lashes to set for at least 48 hours before exposing them to steam, water, or heat.
5. Brush your lashes gently with a clean mascara wand after getting them wet to maintain their full and fluffy appearance.
6. Consult a professional lash technician for safe removal of your hybrid lashes.
By following these steps, you can enjoy beautiful, customized lashes that elevate your overall look and impress everyone around you!
https://www.facebook.com/perthnails6003
https://www.instagram.com/perth_nails_6003/